While many of our past newsletters have focused on those serving in official ministry or missional capacities, we wanted to share with you a slightly different story of this unique family and their ministry. Not only is this family modeling a Jesus-looking life in their many capacities, but they also happen to be close friends of us here at MATS! 
Over the past 15 years, Dan and Jen Luce have purchased seven vehicles from MATS. These have all had different purposes for their work and family, but perhaps the most noteworthy is "Big Red" or "Clifford" the 12-passenger big, red van. See the video below for a full run-down of the Luce children sharing their favorite stories of their time in the van over the past 10 years. Dan and Jen have served in ministry-related vocations both prior to and after their marriage. Now in their 22nd year together and seven children later, Dan and Jen reflect on what their hope for their family was from the start and where they find themselves now.  
Jen shared the heart behind their decision in getting the larger van: "We wanted a vehicle that we could bring people with because we wanted that to be our family culture. So even before we were a family of 9, we decided to get the van. Our hope has always been to be a 'come alongside us' kind of family."  
Dan followed up with, "I love how having a large family has unfolded: not a lot is as easy. You're considering what is good for all, not just you. That requires a level of sacrifice. Maybe the van is a good representation or visualization of that. After ten years it's a bit banged up, has a lot of miles on it and it's not perfect. Neither are we.  A model we've tried to live by is Isaiah 58, and that's essentially boiled down to sacrificial love that looks like Jesus."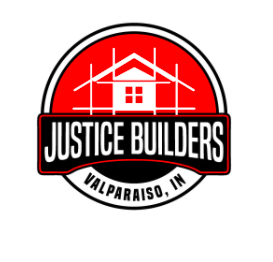 For some context, Dan has experience working in residential construction, as well as serving as the associate pastor at Open Door Fellowship in Kouts, Indiana. He's utilized his construction and handyman skills over the years all the while engaging with local church ministry. He and Jen have been active in flipping houses and renovating them all the while raising and homeschooling their 7 children. Dan also serves as a volunteer chaplain with the Porter County Sheriff's Department. His involvement expanded to ministry and teaching in the Biblical Life Principles Pod at the Porter County Jail for incarcerated men and women to have the opportunity to learn about biblical ways of life. As these men and women are released, the graduates of this pod are given support to integrate successfully back into society. Over the past 7 years, Dan has assisted in teaching a Biblical Conflict Resolution course as well as helping and relating to the guys that were being released from jail to connect them with jobs, church, cars, cell phones, etc. Just a few years ago he initiated the start of his own construction company called Justice Builders where he intentionally looks to hire folks who are being released from jail as a means of assisting them in re-entering society. The impetus of this hinges on what Isaiah was getting at in chapter 58: 
"Is not this the kind of fasting I have chosen:
to loose the chains of injustice
and untie the cords of the yoke,
to set the oppressed free
and break every yoke?
Is it not to share your food with the hungry
and to provide the poor wanderer with shelter –
when you see the naked, to clothe them,
and not to turn away from your own flesh and blood?
Then your light will break forth like the dawn,
and your healing will quickly appear;
then your righteousness will go before you,
and the glory of the Lord will be your rear guard.
Then you will call, and the Lord will answer;
you will cry for help, and he will say: Here am I." (vs. 6-9)
This has been the hope and motivation both of a life of ministry in vocation relating to others, but also within the family structure itself. Jen, too, has found herself engaging in ministry within the local church serving with Dan on the elder team, leading children's ministry and worship. Perhaps even more so, Jen's engagement with the community and neighborhood around them has been a major focus of her everyday way of life and ministering. Jen is quick to organize and mobilize for those in need, step in to help families who are struggling and go to the difficult places to stand with those on the margins. This way of life has been modeled to their children who in many ways are following in their footsteps.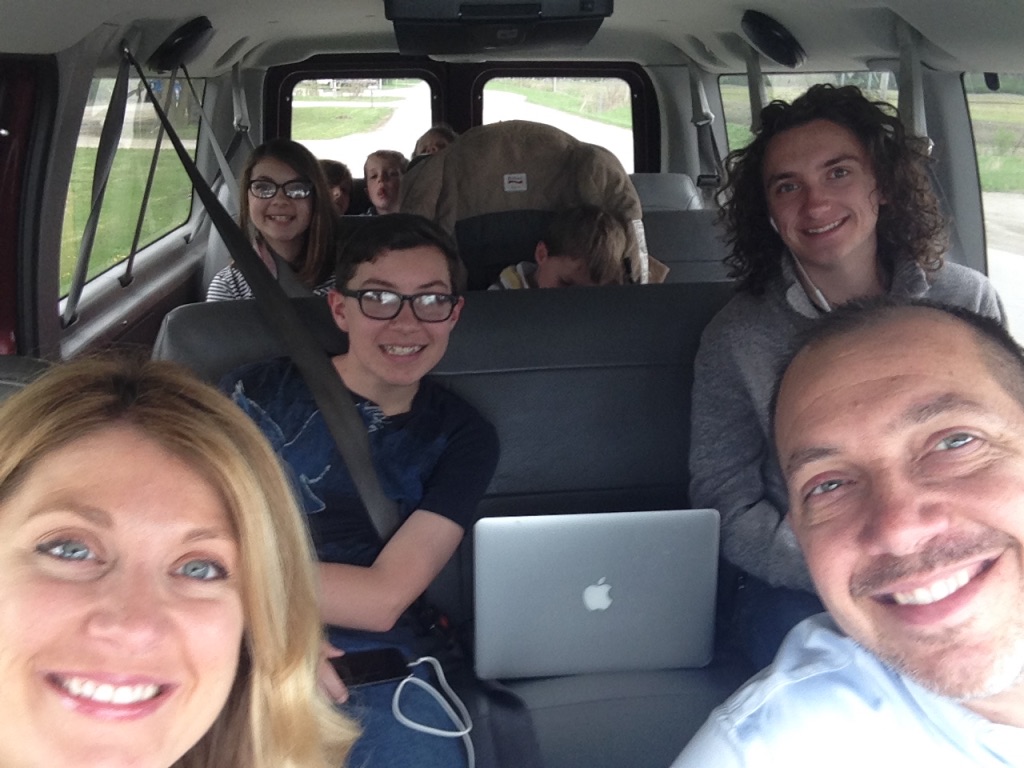 Most recently, Jen received her real estate license and has been journeying with individuals and families in finding the right home. To put it simply, Jen says, "It feels a lot like ministry working in this position as a real estate agent because you are getting really involved in people's lives. You know their finances, their family/job circumstances and you're counseling them the best way you know how." With Dan and Jen's experience in both building and flipping houses, they know the importance of a space that feels like home. It goes beyond the frame.
It's fitting that this metaphor works so well in the context of the Luce's family story. It takes a strong foundation to hold and maintain the difficulties of life that we all experience. It is of no wonder that these words fit so beautifully in their model for life and faithfulness in trusting that God will indeed be the one that restores all things. 
"The Lord will guide you always;
he will satisfy your needs in a sun-scorched land
and will strengthen your frame.
You will be like a well-watered garden,
like a spring whose waters never fail.
Your people will rebuild the ancient ruins
and will raise up the age-old foundations;
you will be called Repairer of Broken Walls,
Restorer of Streets with Dwellings."
(Isaiah 58:11-12)
In the cluttered, divided and confusing society we find ourselves in, there is much to be said about a steadfast life in the trajectory of Kingdom living. With diligence and integrity, the Luces have faithfully engaged with their community first through the building and development of a family life that would, by extension, be a blessing to those around them. They will be the first to acknowledge the ways in which this seems to break down, their failures and shortcomings, but walking in faithfulness is our measure of success in a life centered on Jesus. In both physical structures and dwellings to the internal frames of peoples' lives, they are agents of change and restoration to make Jesus' presence more evident. 
Check out the stories of "Big Red" over the past 10 years!
We love the Luces and the committed lives they live in service to those around them. We're grateful they've trusted us with their car buying needs and that in a small way we've assisted in their missional living through providing vehicles.