At MATS we have the honor to work with clients that are serving in ministries across the US and even some around the world. It's one of our greatest joys to serve these folks who are giving of their time and resources to care for others and live the Gospel to those around them. One of the ministries that we are particularly close to is Young Life. Several of our staff members either are or have previously been on staff with Young Life (YL) in our respective areas. That's why, as spring has come and we head for warmer weather, we wanted to highlight what Young Life does specifically with their camp ministry!
Many of us have memories of camp or camping in our childhood or youth. For those of us who haven't been to a formal camp, we can envision a time of activities, excursions and the friendships that are made during times away from home. Perhaps better than anyone, Young Life's South Eastern Division Camping Coordinator, Chris Hak, knows the importance and value of time away at camp for youth. Over the last 15 years, Chris has relied on MATS to find the right car for his family and work, and we're excited to share more of what he does through camp ministry with Young Life.
While attending a Young Life camp in North Carolina at Windy Gap in 1995, Chris stepped into a relationship with Jesus and since then has had a passion for sharing the Gospel with others just like he experienced in his youth. After his first Young Life camp experience, he returned as a camp counselor, and continued to walk through doors that God would open within the organization. He accepted a full-time position at a Young Life camp called Frontier Ranch as camp staff in 2003 and has been with YL, though in different capacities, ever since!
To give some context, YL operates within communities with adults who are concerned enough about kids and youth to go to them on their own turf and culture and engage building relationships with them. It's a direct relational effort to minister to youth and share the Gospel as these relationships grow. Local clubs alongside their leaders then come to camp, where people like Chris have organized and orchestrated a camp experience for these youth. The unique aspect of YL camps is that the students are already with their leader who they know and trust instead of starting fresh with a camp counselor or leader they don't know. The camp staff, then, has already organized and planned the schedule, activities, meals and many other behind the scenes work that it takes to run camp.
Chris shared that his favorite aspects of his position in working with the camp division of YL is the partnership within the staff and devotion to both putting in the hard work to run an excellent camp for the kids, and the reward of seeing youth come to a place where they are free and without worry with the chance to both hear and experience the Gospel of Jesus.
Because of COVID, many of the YL camps around the US have not been able to operate, but in the south east they have been able to remain open, but with significant adaptations for safety. Chris described this transition this way:
"The most challenging thing for our Camp teams in this season has been not having guests at camp as we are accustomed. Camp Staff love to serve. They are called by God to work, serve, partner, give their lives away so that others that come to camp can hear and be transformed by the Gospel. They are encouraged by seeing and being a part of direct ministry to kids and guests. The challenging piece is not just "missing" the norm of serving guests, but also in the perseverance to seek and remind each other of God's calling, purpose, and sovereignty in today – not just in our work – but in our lives."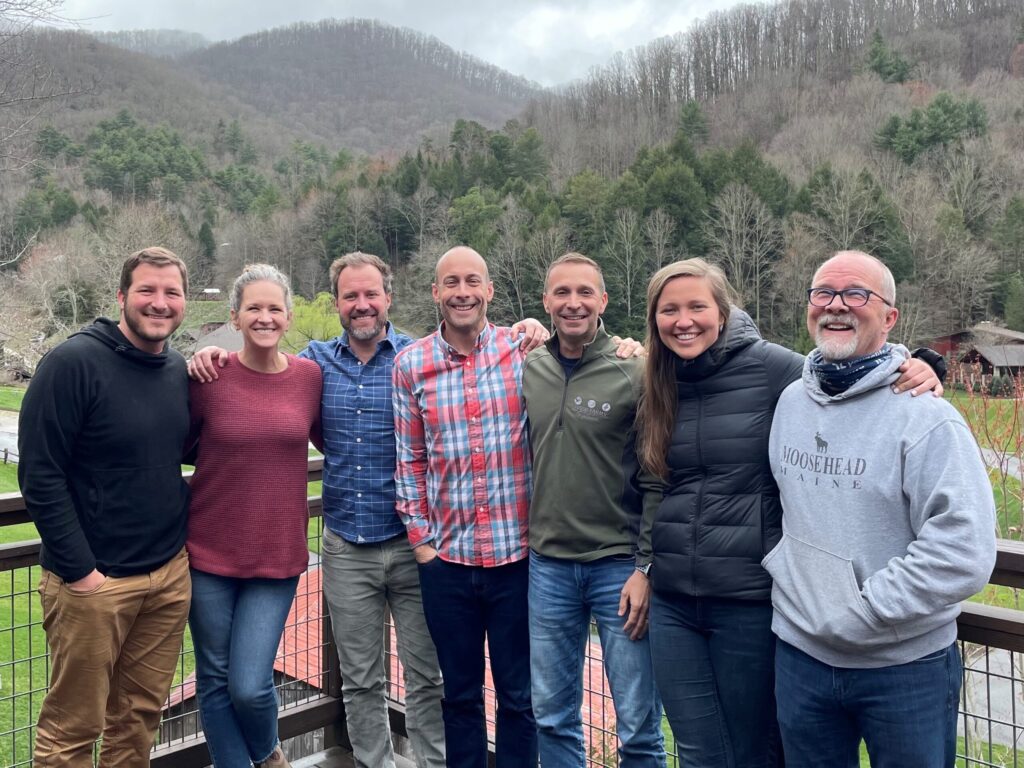 As the spring rolls out and summer is around the corner, YL is getting ready for a full camp season yet again. While things are still not back to normal, there are still plenty of great ways that YL camp is eager to serve those that attend! If you're interested in learning more about Young Life near you, check them out here. Camps are also in need of college-age summer staff to help out this summer, so if this is something that interests you, fill out applications here! If you're unable to get involved directly with your local YL club or camp, but you want to support the work of Young Life, donations go a long way in sustaining the important work of Young Life.
As Easter approaches, it is the testimonies of people like Chris that serve as an encouragement of the Good News of Jesus, and the power of His resurrection that we have the opportunity to live into everyday with those around us.
Be blessed as you celebrate the resurrection of Jesus this week!