One of the ways we love to support our friends in ministry is by capturing their story and using it to inspire our readers toward the work of the ministry. We caught up with Zac West with Jacksonville Young Life this past week and are excited for you to hear how the Lord is using this challenging season to grow trust in his providence but also inspire innovation and creativity.
Stick around, you never know, you might be inspired to go and do something new. Spoiler Alert – There is an exclusive PROMO code (MATS20OFF) at the end. We're certain you'll be excited to see what the West family is up to.
From Zac
Fifteen years ago we were a newly engaged couple embarking on a life of adventure, love, the unknown and the pursuit of Jesus. All of those possibilities have held pretty true. We have had the adventure of living in 3 different states and two different countries, including 5 years in Tanzania and now residing in Jacksonville, Florida.
We have deeply loved and have been loved deeply by friends, families and students from all over the world. The Lord has blessed us with love through the adoption of our 3 kiddos. Zara is from Tanzania and the boys are from here in the state of Florida.
The unknown has included multiple moves, hardships, fun surprises and everything in between. The pursuit of Jesus has taken us through all of these years and keeps us moving forward day by day. We've called Cashiers, NC, Arusha, Tanzania, Fleming Island, FL and Jacksonville, FL home. And home they have all been.
We have lived in Jacksonville now longer than we have lived anywhere. This is the place we have dealt with the impact of COVID-19 and its reach all over the world. COVID deeply impacted the ministry of Young Life here in Jacksonville. If you don't know…Young Life is a highly relational youth ministry organization.
Kids and Jesus…that's what we do.
We held many virtual gatherings in the spring and even in the summer. Multiple summer camp trips were cancelled and it became pretty discouraging. Our leaders had been gearing up for lots of relational time with students and most of it was stripped away. Similar things happened all over the world with Young Life. With the pursuit of Jesus we all began to see the gift in front of us.
The gift of refocussing on Jesus.
The gift of more time with our families.
The gift of receiving wisdom, creativity and passion from the Lord.
The gift of taking steps towards dreams that may have been dormant…pushed down by the hectic pace of our culture.
We felt the Lord bring those back and renewing our vision. This played out in ministry and in our family.
In ministry
We have been able to shift and move into a season of recruiting, training and placing volunteer leaders on teams across the city. We have launched multiple small meetup groups and have over 100 students meeting with their leaders, outdoors, opening the bible, on a weekly basis. We built a prayer team and prayed together everyday in the month of August.
We started a brand new Young Life club at a high school we had been praying for over the past couple years. Now we are slowly beginning to put together the pieces we will need to restart our large group gatherings. We are not in a hurry. We have taken a deep breath and we're going slow. In our time with Young Life Africa we learned that the slow way is the fast way.
If you want to go fast…go alone, if you want to go far…go together.

Tweet
We are choosing to go together and to go far with students in our city. In the years to come we believe we will look back on this time as the foundation for many kids choosing to follow Jesus.
In our family we also got to dream together.
My daughter has wanted a playhouse for a couple years…so we built her one. Get this…we essentially junked our way to a beautiful playhouse. Each Saturday during lockdown we would take things off the street that folks had been getting rid of while cleaning out their garages. Item by item we resold on Facebook marketplace and after what seemed like 1,000 trips to Lowes, we made her dream come true. Thank you neighbors.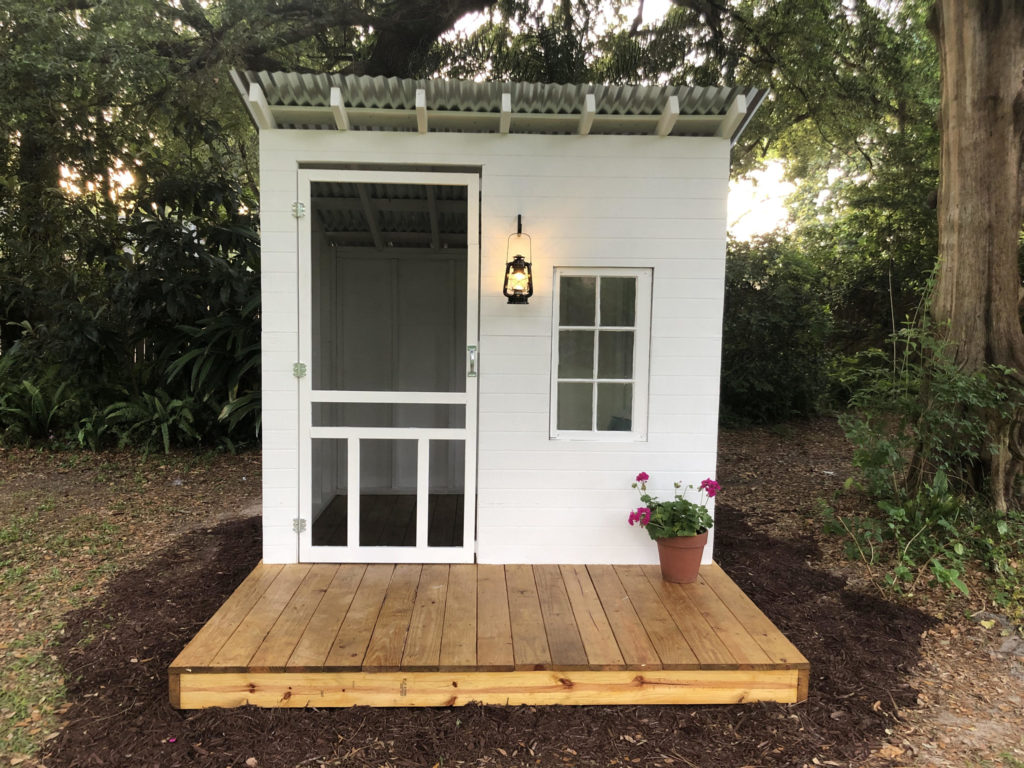 That project sparked our next dream.
To start a side business to help provide for our growing family. Our boys officially eat more food than I do. Food, clothes, diapers, shoes…you name it. We need it! In July of 2020 we officially started Southern Pine Swing Company.
That's right! We make classic tree swings in our backyard and we sell them all over the country.
It has been a blast to get off the ground and now it has become a part of our family. Everyone has been involved at some point.
We do it all ourselves and all by hand. From cutting, staining, splicing the rope, marketing, fulfillment and shipping…it happens at our house!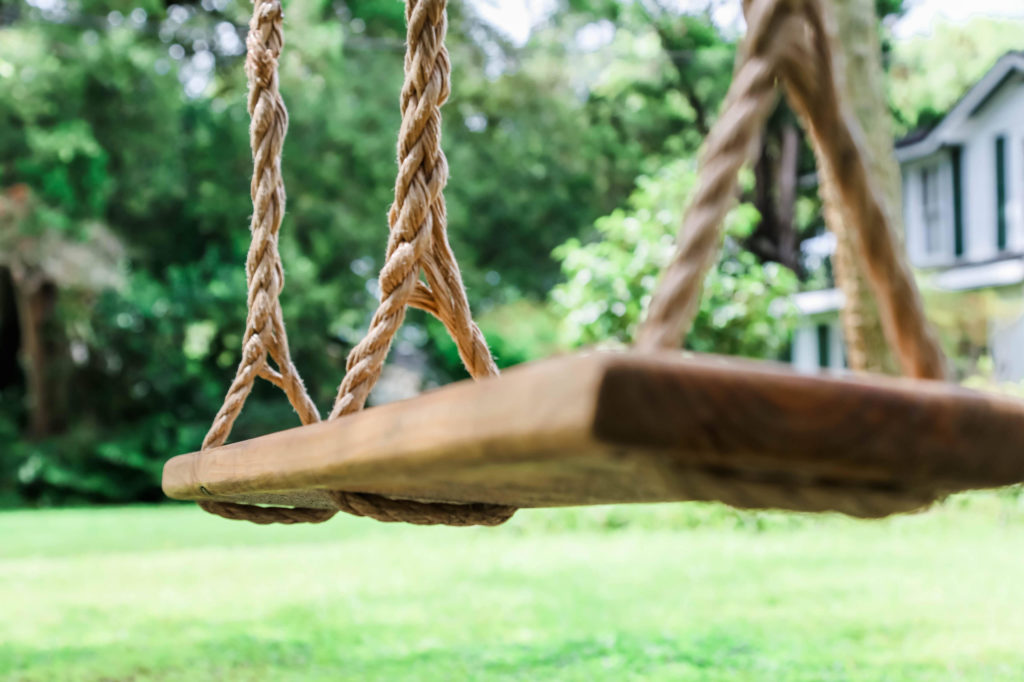 We wanted to share our story with you in hopes that it encourages you in this season.
The Lord has begun a great and mighty work in each of us and now is the time to move forward. In Joshua 1:3 God tells Joshua, "I will give you every place where you set your foot." That promise holds true for me and you! What dreams, visions and plans has the Lord laid before you? It may be something brand new or a dream He gave you years ago. He will give you every place where you set your foot.
Get up and take your first step. Write it on paper, tell a friend and take a new step each day. If any of you have had a calling to youth ministry, Young Life all over the world is ready to meet you, train you and place you a team serving kids everywhere! Check us out at www.younglife.org. Thanks for your time and we pray that the Lord blesses you deeply in this season.
Some final words from Mats.org
In a long, long season of major cultural upheaval, sickness, death and in general, stress and anxiety, we can place our trust in the providence of God.
We can find joy in living lives that reflect his goodness.
That is clearly what the West family is doing. Be encouraged.
Finally, see below for links to the social channels for Southern Pine Swing Company. Check out their beautiful store and don't forget to use the promo code MATS20OFF at check out for a 20% discount.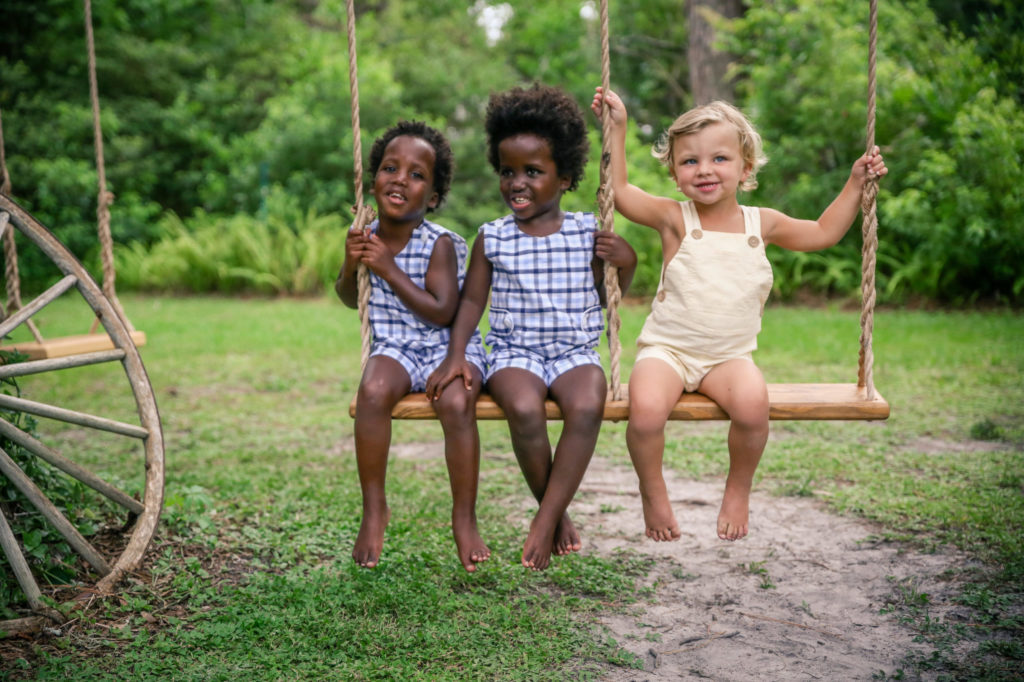 Last thing, this promo code is only good through the month of October. So get your Christmas shopping done early, buy these for friends and family and support the business of a family who are our sisters and brothers in Christ and are passionate about the work of the ministry.
To reach Zac, email him directly at: zacwest@jacksonville.younglife.org
Or if you'd like to support their local ministry click here.