We are well into the summer of 2021, and it's evident that people are on the move! After a year of varying degrees of lockdown and quarantine, many are eager to be out and about again. This June ministry spotlight will point you in the direction of an encounter you won't soon be forgetting. Answers in Genesis (AiG) is an apologetics ministry, dedicated to helping Christians defend their faith and proclaim the good news of Jesus Christ effectively. Their focus is on providing answers to questions about the Bible—particularly the book of Genesis—regarding key issues such as creation, evolution, science, and the true history of the universe. MATS has been involved in helping the ministry and their staff to acquire vehicles over the course of many years and we're excited to share more of the work they are doing … and how you can get involved!
We took some time to speak with co-founder of Answers in Genesis, The Creation Museum, and The Ark Encounter, Mark Looy, who also serves as the chief communications officer for the organization to better understand the meaningful ministry they are engaged in at AiG and its attractions. Mark expressed the importance of the Gospel message being expressed through the attractions and their exhibits as well as their new streaming service and radio programs. The in-person experiences of the Ark and museum as well as the accessibility of the media online allow for one to be equipped with answers to many of the questions that surround our society today. This is largely beneficial in that there is a centrally located place where information has been collected and organized and made available online.
For those of you who are able, a visit to AiG's attractions will be even more incredible! The Creation Museum, located near the Cincinnati Airport, is a place where Bible history is brought to life. Not only is this a remarkable place to take your family, but also youth and church groups! You'll be able to explore awe-inspiring exhibits, dinosaur bones and fossils, 4D theater, botanical gardens and a planetarium! See with your own eyes how Scripture is brought to life and enjoy yourself while doing it!
Entering its 5th year anniversary, the Ark Encounter is another must-see for you and your family or church group. The Ark Encounter features a life-size replica of Noah's ark with three decks of fun-filled exhibits showing what life on the ark may have been like. Check out this video to get a better understanding of the attraction. The Encounter also has a zoo, zip-lines and even a virtual reality experience that will transport you back to Noah's day! With top-of-the-line exhibits and attractions, it's truly an amazing experience to engage with the truths of Scripture and see them explained before your eyes.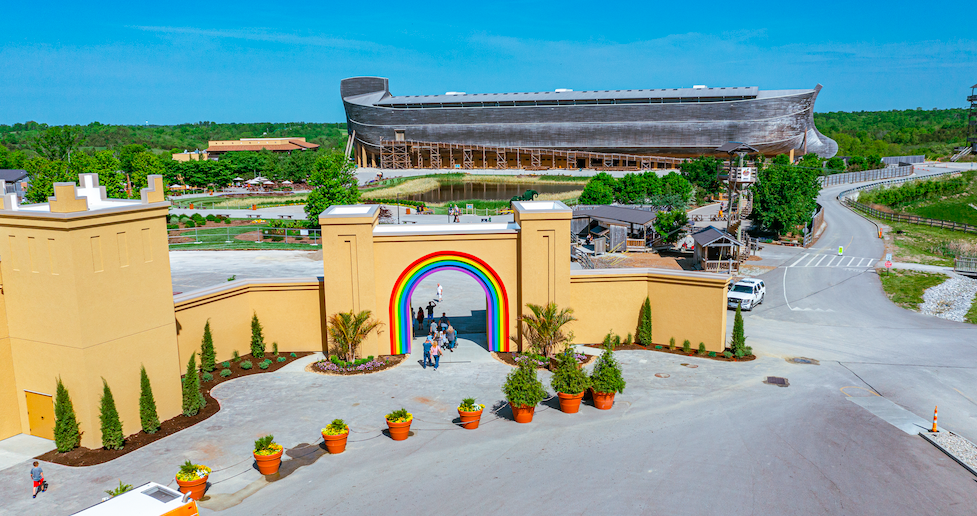 As we're in the prime of summertime, plan a trip! Mark expressed his encouragement with the amount of people that have been coming in these past few months, especially after a three-month shutdown last year due to COVID. He suggests making time to take in all the great attractions, and recommends bringing family and friends as well as your pastors and leaders to engage first-hand with these important issues—all the while being equipped to give an answer for the many difficult questions that our society and culture are facing today.
It's always amazing for us at MATS to look back and see the different ministries and organizations that we have the honor to work with, and we love to share what they are doing to further the ministry of the Gospel of Jesus. We hope you'll be encouraged and excited to see the many different facets that Answers in Genesis provides and how you might find their work impactful in your faith community.